Host profile: Az ~ pronounced {Oz}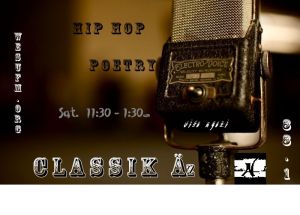 Viso Ngozi hosts the experience of;
ClassiK Spoken word, Classik Hip Hop, Classik Film clips and much more!
Poets and Poetry lovers and Hip Hoppers...push the furniture back! Get your wine and spirits!
This is a livingroom style party! Once you enter, remember the rules...do not shoot the messenger!!
Rap is something you do! Hip Hop is something you live!
You are not doing Hip Hop! You are Hip Hop!
live
laugh
love
liberate
drink water
celebrate the black woman
Hosted shows